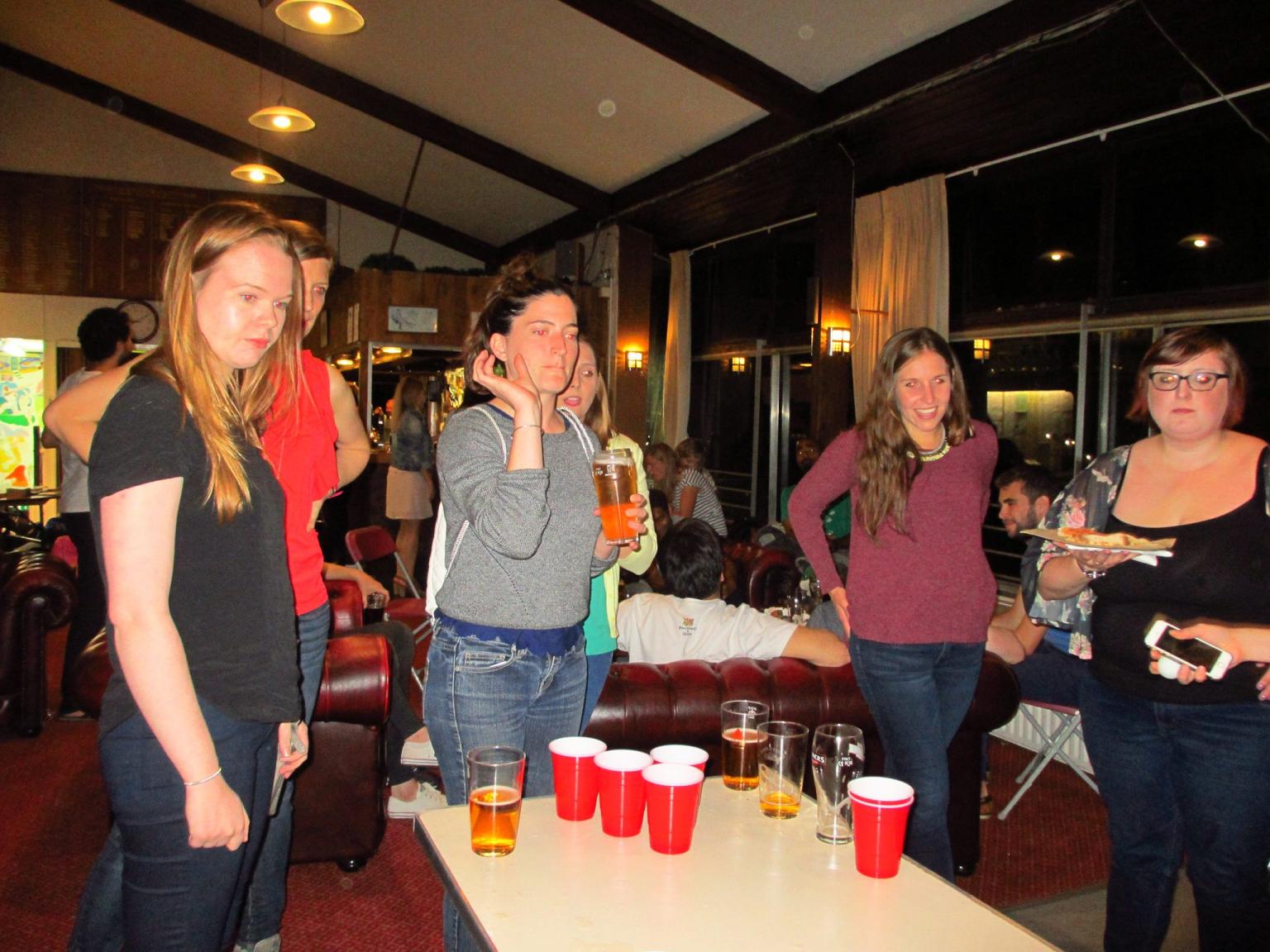 At THD we kick off the start of the season with none other than our second favourite sport - Beer Pong. Time to show off your throwing skills, your trash talking and celebratory dancing. For old and new members of the club, this is one not to miss. 
For anyone unsure of what beer pong is, two teams at opposite ends of a table set up several cups of beer (or a beverage of their choice - we fully endorse prosecco pong). The teams then take turns to throw a ping pong ball across the table and into one of the opponent's cups. If a team lands a ball in one of the oppositions cups the contents are consumed by the opposition and the cup is removed from the table. The first team to eliminate all of the opponent's cup wins. Those are the simple rules...come down and join us to see the pros at work (we didn't know there were so many layers to beer pong!).
Once the beer has run out and the champions are crowned, we'll head en masse into Brixton to show off our dance moves late into the night. There will be no prizes for the best dancers, except respect. 
Entry fee is £3 per team