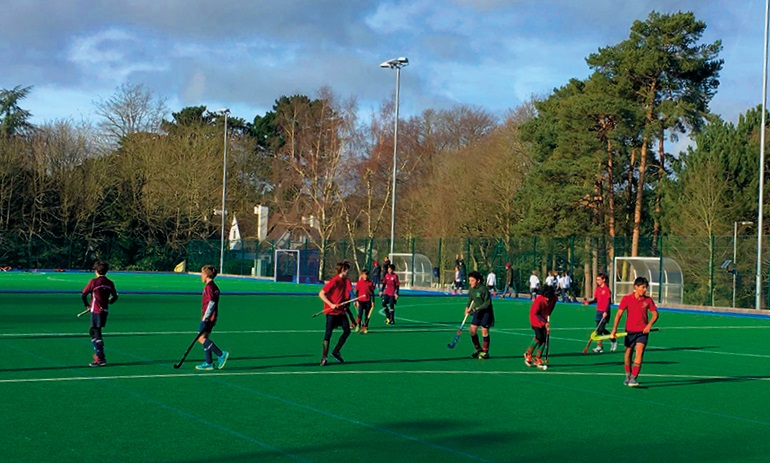 We are delighted to be able to expand our holiday hockey camps this year. Catering for players of all experience and ability from 6-18, our friendly and professional coaches will ensure the strongest are stretched and newcomers encouraged to develop their hockey ability.
The sessions are split by age and ability allowing rapid development and enjoyment with new skills to learn every day in a fun, friendly and safe environment.
What parents have said:
"My son absolutely loves these camps. He can't wait to go back again this year." 
"These camps are always superbly run and provide a friendly atmosphere where my daughter made lasting new friendships as well as really improving her hockey skills." 
"We were delighted to see that there were more camps this year - great news THD!"
 
If you'd like your child to take part then please complete the online application form:
And please do help us spread the word - download our flyer and print and put it up in your school / community:
Coming soon >
 
Ages:         6-18
Venue:       Alleyn's Astro & Pavilion (Alleyn's School)
Costs:        Feb camp: £35 per day or £100 for 3 days
                   April & Aug camps: £45 per day or £200 for 5 days
Dates:        Wednesday 20th – Friday 22nd February (3 days) 2019 11.00 – 15.00 every day
                   Tuesday 9th – Friday 12th April 2019 (4 days) 09.30 – 15.00 every day
                   Monday 12th – Friday 23rd August 2019 (10 days) 09.30 – 15.00 every day (excl. weekends)
For the April and August camps, you can purchase days across both camps. E.g. if you pay £200 for 5 days, you can use 2 days at the April camp and 3 days at the August camp.
For any queries please contact juniorcamps@thehockeyclub.co.uk or call 07815 558925