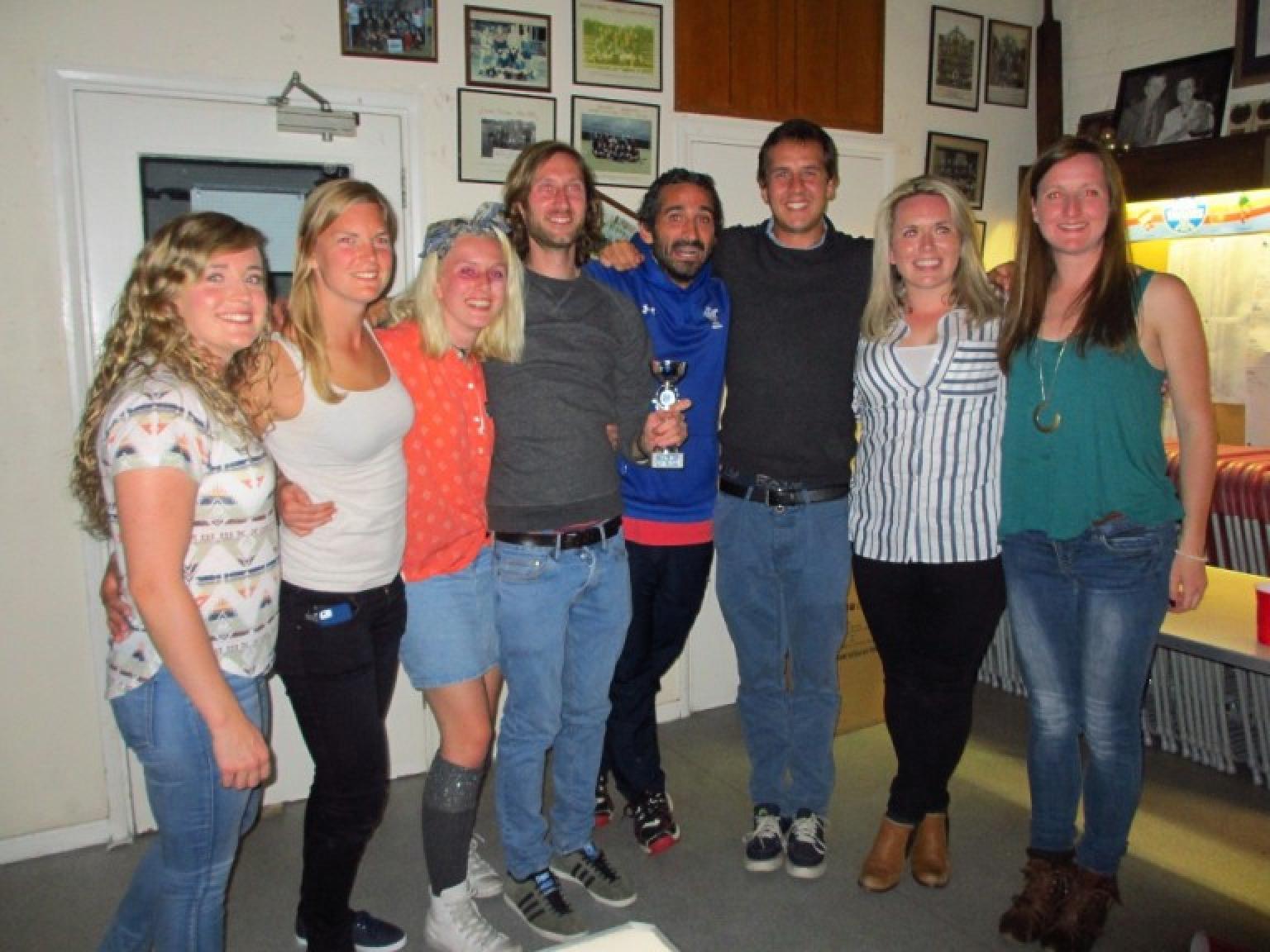 Saturday night saw our first social of the season 'Beer Pong'. With a great turnout from the club, nine teams formed and battled it out for the coveted Beer Pong trophy! A knockout competition ensued. Ping pong balls went flying. Awesome catches were made from bounces off the rim of the cups. (And some absolute bloopers as well). Balls were even blown out of cups! Some contenders clearly had been practising all summer in order to make it into the final...
The team names were creative: #famousfives; What do you think we should be called?; Balls; The Hardcore *%£*s; KLM and the rest; Flintstones; and Portuguese Men of War. They all did their best but were no match for the finalists. Pitted against each other for one of the most important matches of the season were Alan and Shak Attack. And the Beer Pong trophy just within their grasp.
They played with conviction, each team poised at their end of the tables to dive for rogue ball bounces and they both tirelessly fought for the win. But in the end Shak Attack couldn't fend off Alan and with a final decisive throw Alan became champions of Beer Pong 2016! Well done Alan!
The pizza van was a hit again, many jugs of beer were bought and the evening rounded off with a late night trip to continue the party in Brixton. Bring on Bonfire Night!
Interested in coming to our next social? Or if you want to join the club contact us!
Photo: Team Alan and their rivals Shak Attack