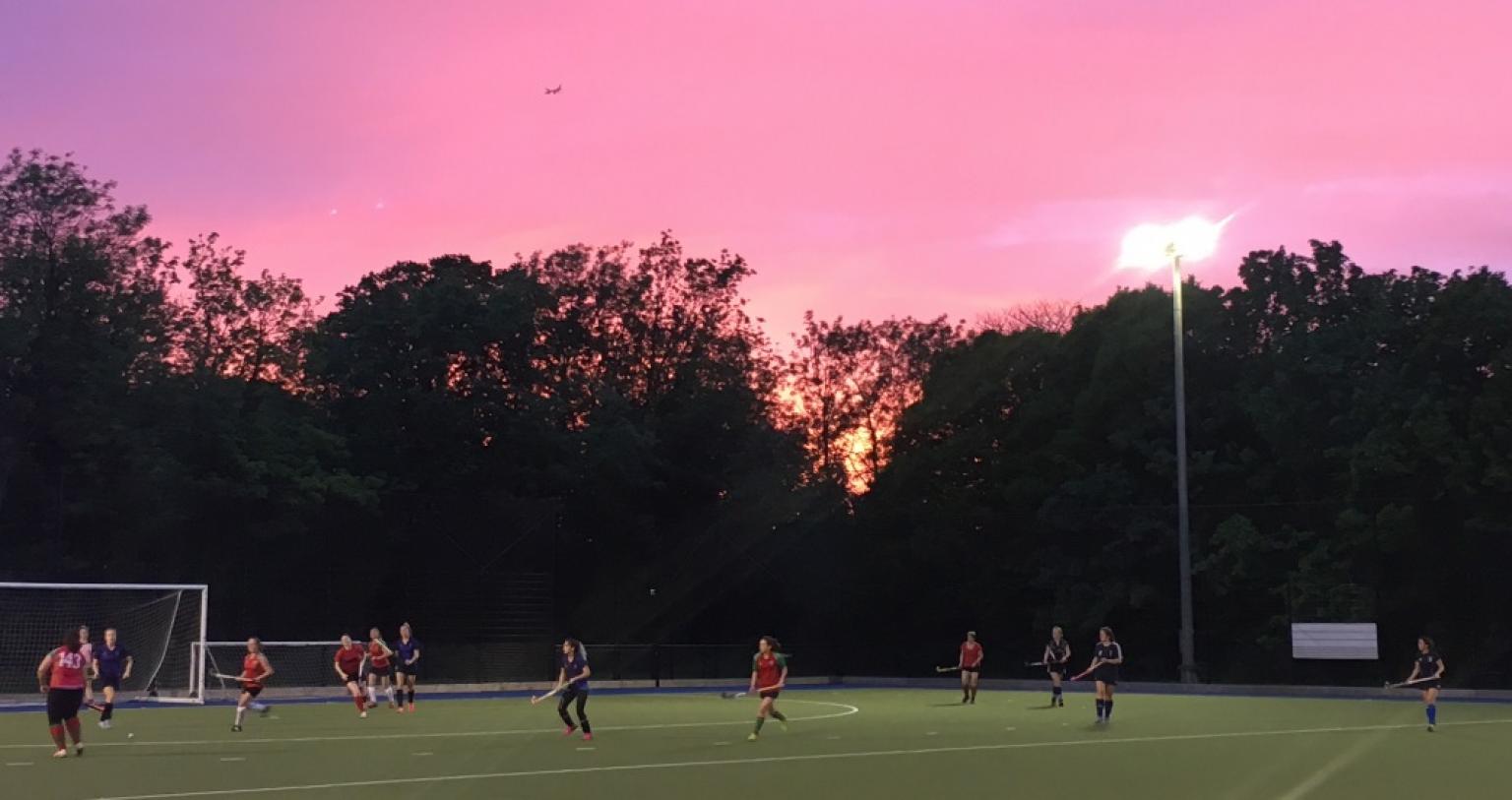 Tulse Hill and Dulwich's summer league returned after its inaugural year. The 7-a-side mixed ability summer league ran for 10 weeks from the beginning of May, with teams bundling back to the local Alleyn's Head afterwards for snacks and drinks.
The champions of the women's tournament this year was the Wanderers, and the Academicals took top place in the men's tournament. See below for the overall final positions, and the scores for each match.
We look forward to welcoming you all back next summer!
Overall standing
| | | |
| --- | --- | --- |
| Position | Womens | Mens |
| 1st | Wanderers | Academicals |
| 2nd | Gamblers | THD 1 |
| 3rd | THD Hedgehogs | THD 2 |
| 4th | THD Divas | THD 3 |
| 5th | THD Tigers |   |
| 6th | Academicals |   |
Detailed results
| | | | |
| --- | --- | --- | --- |
| Date | Team 1 | Score | Team 2 |
| 2nd May | THD Hedgehogs | 1-5 | Wanderers |
|   | THD Hedgehogs | 3-7 | Gamblers |
|   | THD Divas | 4-8 | Gamblers |
|   | THD Divas | 8-5 | London Academicals |
| 9th May | London Academicals | 6-2 | THD Tigers |
|   | Wanderers | 7-3 | London Academicals |
|   | THD Divas | 2-5 | Wanderers |
|   | THD Tigers | 3-7 | Gamblers |
| 16th May | THD 1 | 6-2 | THD 2 |
|   | THD 1 | 6-5 | THD 3 |
|   | THD Divas | 2-4 | Gamblers |
|   | THD Hedgehogs | 7-3 | London Academicals |
| 23rd May | THD 1 | 8-7 | THD 2 |
|   | THD 1 | 7-8 | Academicals Men |
|   | THD 3 | 0-4 | Academicals Men |
|   | THD 3 | 11-7 | THD 2 |
| 30th May | Academicals Men | 6-2 | THD 2 |
|   | THD 2 | 5-9 | Academicals Men |
|   | THD Hedgehogs | 9-6 | Gamblers |
|   | THD Tigers | 1-5 | Wanderers |
| 6th June | THD 2 | 8-5 | THD 3 |
|   | THD Tigers | 3-7 | THD Divas |
|   | Wanderers | 5-9 | London Academicals |
|   | THD 1 | 6-2 | Academicals Men |
| 13th June | THD 1 | 8-4 | THD 2 |
|   | THD 3 | 4-8 | THD 1 |
|   | THD Hedgehogs | 7-3 | THD Divas |
|   | Gamblers | 8-4 | London Academicals |
| 20th June | THD 1 | 6-5 | THD 3 |
|   | THD 2 | 5-9 | Academicals Men |
|   | Wanderers | 2-4 | Gamblers |
|   | THD Tigers | 6-9 | THD Hedgehogs |
| 27th June | THD 3 | 5-9 | Academicals Men |
|   | London Academicals | N/A | THD Tigers |
|   | THD Divas | 5-2 | THD Tigers |
|   | THD Hedgehogs | 8-8 | Wanderers |
| 4th July | THD 3 | 4-4 | Academicals Men |
|   | THD Divas | 5-8 | THD Hedgehogs |
|   | THD Tigers | 5-1 | London Academicals |
|   | Gamblers | 2-5 | Wanderers |