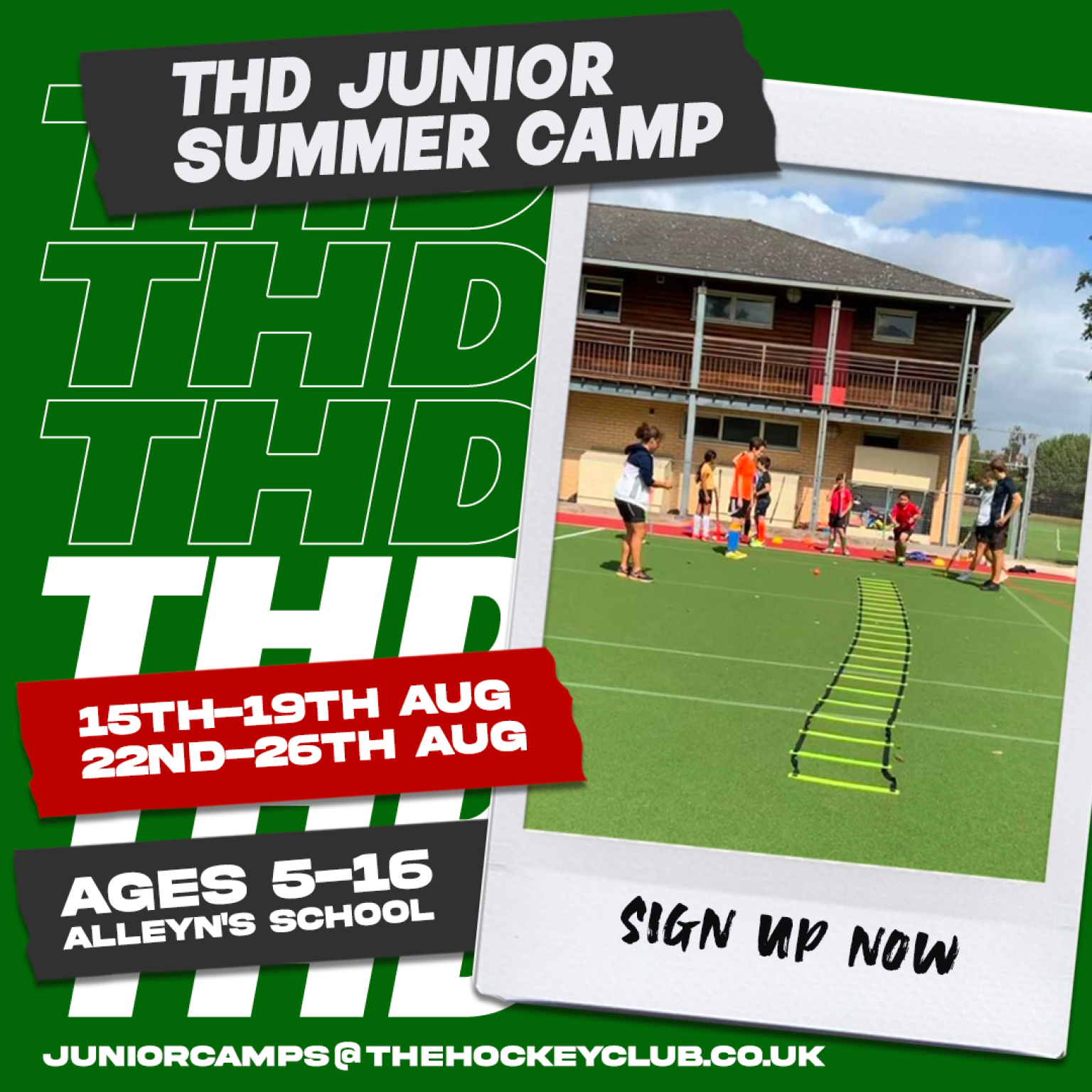 THD Junior's Summer Camp is back!
We are delighted to announce 2 weeks of Tulse Hill and Dulwich Juniors Summer Camp this August!
We hope you can join us @ Alleyn's School on Monday 15th to Friday 19th August and Monday 22nd to Friday 26th August 2022, 9:30am - 3:30pm.
Booking is now available using the following link:
Please find further information below.
We look forward to seeing you at the camp!
Our camps cater for players of all experience and abilities from ages 5-16. Our friendly and professional coaches will ensure the strongest are stretched and newcomers encouraged to develop their hockey skills.
The sessions are split by age and ability allowing rapid development and enjoyment with new skills to learn every day in a fun, friendly, and safe environment.
What parents have said:
"My son absolutely loves these camps. He can't wait to go back again this year." 
"These camps are always superbly run and provide a friendly atmosphere where my daughter made lasting new friendships as well as really improving her hockey skills." 
"We were delighted to see that there were more camps this year - great news THD!"
And what the children have said:
"I made loads of new friends and we worked together to get better and learn new skills."
"The coaches always make sure that I understand and are super helpful."
"I love the camps and have gone for a few years now. They're just great!"

For any queries please contact juniorcamps@thehockeyclub.co.uk
Camp Details
Venue:       Alleyn's School, Townley Rd, London SE22 8SU 
Dates:       Mon 15th - Fri 19th August and Mon 22nd - Fri 26th August 2022
Ages:          5 - 16
Times and Costs: 09:30am - 3:30pm @ £55 per day
For any queries please contact juniorcamps@thehockeyclub.co.uk