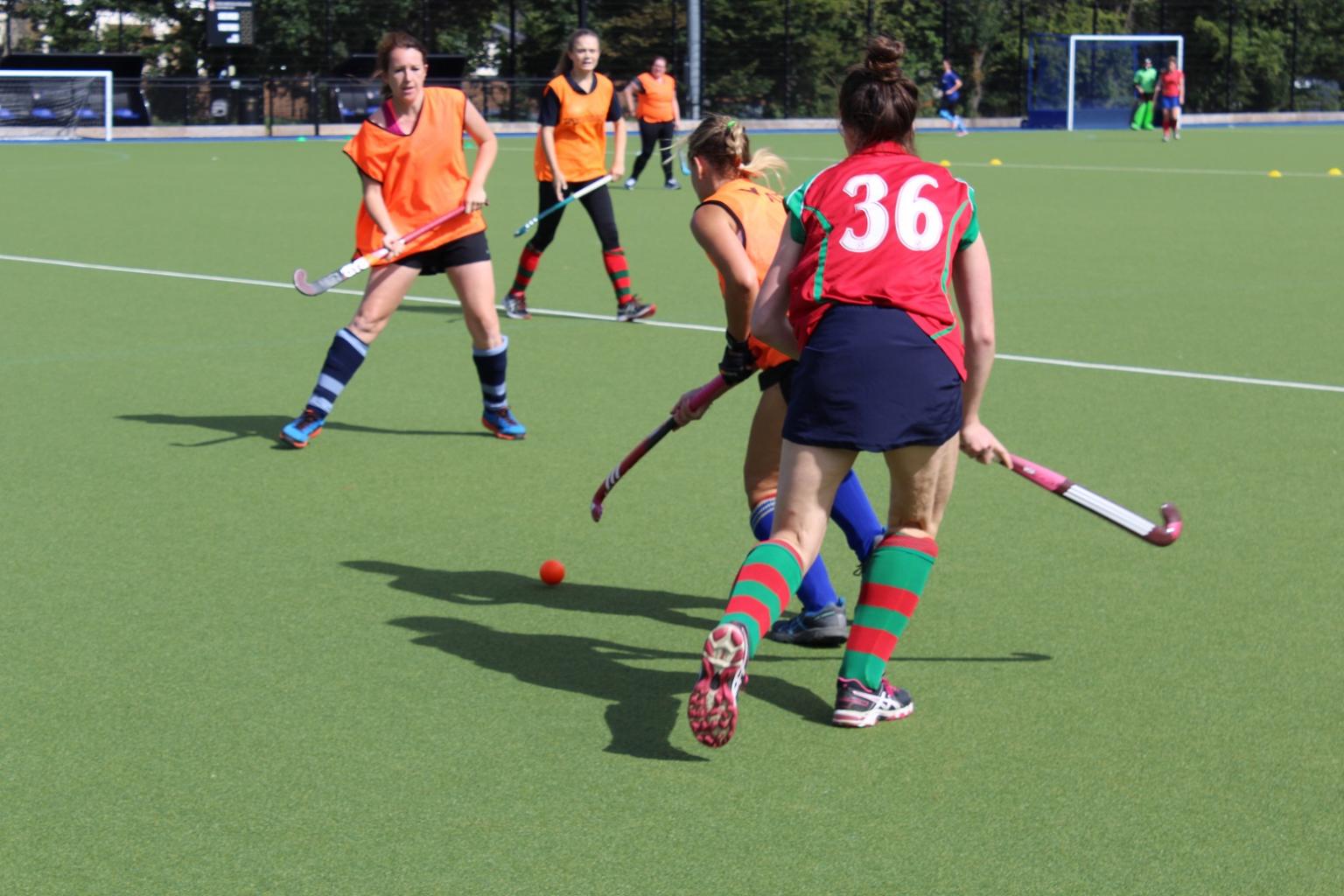 We're welcoming new members to the club next season on Saturday 31st August 2019. If you are interested in coming along or you already know you want to join the club please register your details now. It's a relaxed social day with a 7-a-side tournament running for both women and men. All abilities are welcome, and all players that are interested in joining the club are encouraged to come along.
After registering in the morning, everyone is split into mixed ability teams and two 7-a-side tournaments take place at Dulwich College Sports Club. At the end of the day (around 3 or 4pm) there are play-offs and then everybody heads over to the Clubhouse for food and drinks. Joining us at the Clubhouse afterwards is a great way to meet everyone and socialise.
Our brand new kit supplier Hawkinsport will also be there for you to sample shirt sizes, and purchase kit. You'll be able to get your shirt printed with your number there and then on the day! If you wish to do this you must be issued a number in advance from the Kit Officer - please email Jake kit@thehockeyclub.co.uk
The THD Club Captains will be there throughout the day, along with other club members, so if you have any questions, approach someone in a Tulse Hill and Dulwich shirt and they will be happy to help.
Exact timings to be defined, but the day runs roughly as:
10am                           Registration
11am - 3pm                Mixed ability hockey tournament
3.30pm                        Clubhouse for food and drinks
Venue:                         Dulwich College Sports Club

Get the date in your diary! And if you have any questions get in contact.
Visit the Join us page for information on the club and all membership options.