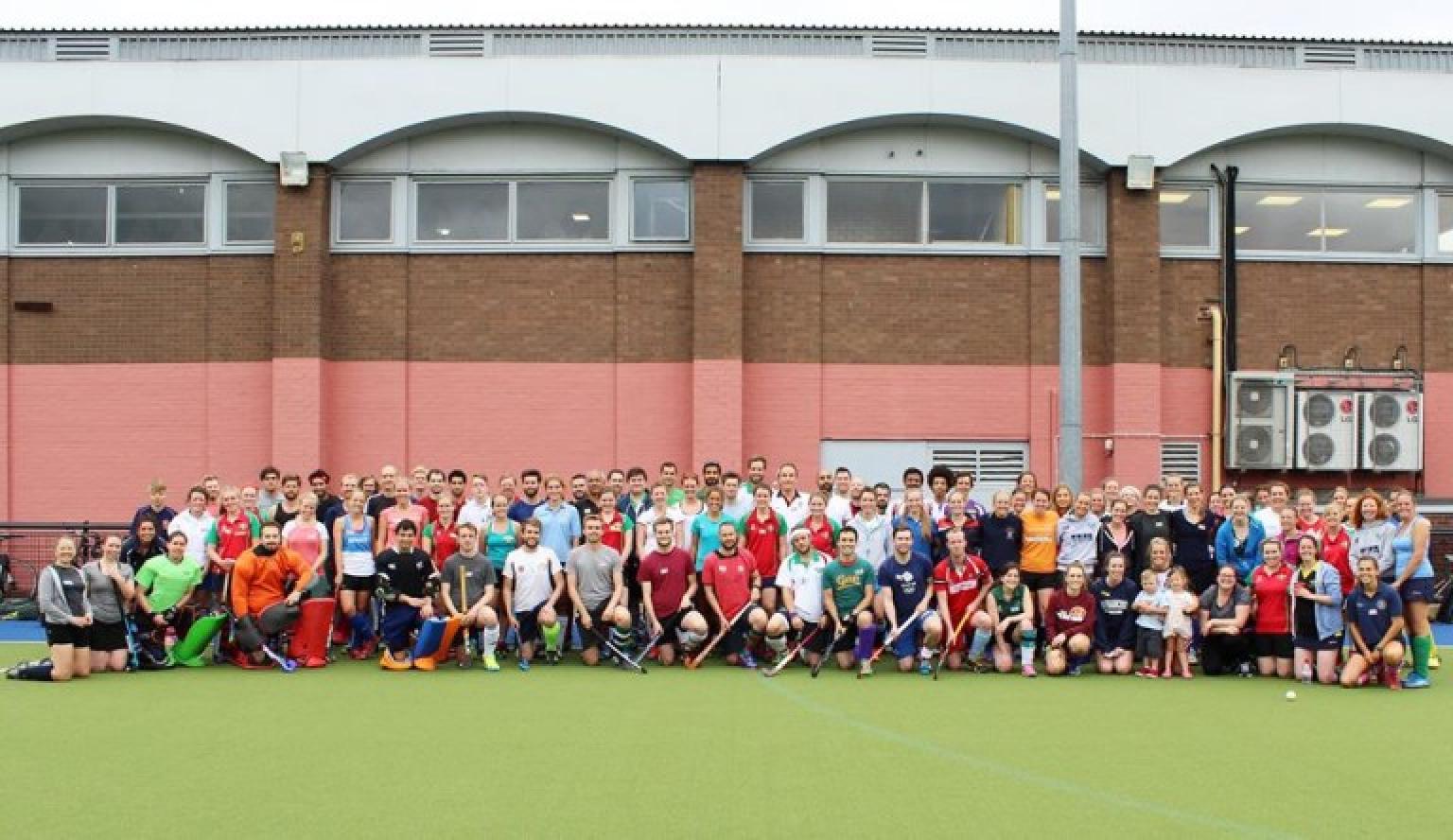 On 3rd September 2016 THD opened its doors to over 100 people, many of them new, at the club's annual Club Day event.
Capitalising on the success of Team GB Women's first Olympic Gold medal, the day took place at Dulwich College Sports Club and consisted of a separate Men's and Women's 6-a-side friendly and mixed ability tournament. Food and drinks were served at the Club house afterwards and everyone was encouraged to come along.
Newcomers were able to pick up a stick and brush up on their stick skills and meet our current members. And for complete beginners some of our amazing coaches were on hand to help teach them the basics and build confidence for the tournament in our notoriously friendly club environment.
"It was great to see that so many people were motivated by the Olympics to either get back into hockey or pick up a stick for the first time," said Tessa Machin, one of the Women's Club Captains. "We have had so many people who haven't played since school, and many who wanted to try out in goal. To see them inspired is the true legacy of the Olympics."
Interested in joining? Contact us!